Details!
The inaugural ride in 2001 ride had 166 riders and raised over $4500. The 2002 ride brought out 301 riders to brave the aftermath of hurricane Hannah. In 2003, 541 riders raised over $12,000. 2004 brought Hurricane Ivan a day before the ride and over 600 riders. 2005 had a new look and record number of riders, over 850! 2006 had nearly 1000 riders. 2007 and had a record number of riders, 1400. 2008 was again over 1400 riders and 2009 had over 1000 riders making it an epic rain soaked 2009 ride. Thank you!
The ride includes a t-shirt for pre-registerd riders, meal, fabulous rest stops, and a massage.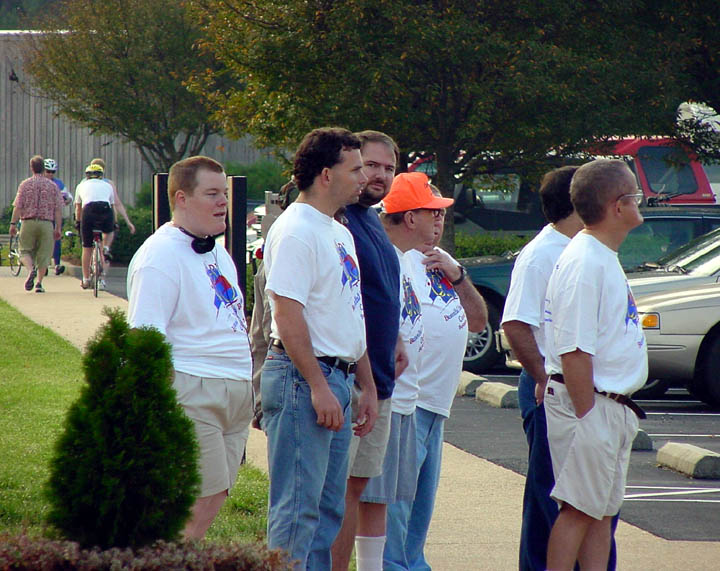 Greg Flowers, director of Hickory Log, with volunteers from his school.